Posted by Studentbox user
Popcorn that's a little bit fancy. Nutrition and food science student Rebecca shows us how to make these gourmet flavours: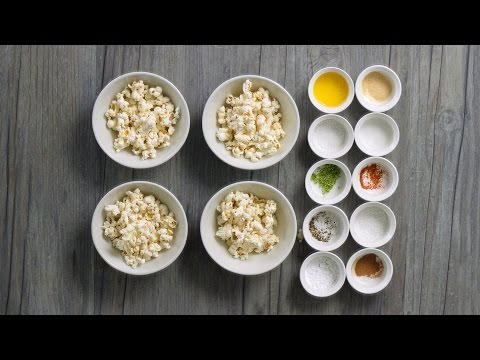 Do it yourself
Ingredients
1/8 cup popping corn kernels
Sweet cinnamon:
1/4 teaspoon icing sugar
1/8 teaspoon cinnamon powder
Chilli lime:
Zest of 1/2 lime
1 pinch chilli flakes or chilli powder
Salt and pepper to taste
Parmesan garlic:
1/2 Tbs butter, melted
1 Tbs Parmesan powder
1/2 tsp garlic powder
Salt and vinegar:
1 pinch salt
1 splash vinegar to taste
Method
1. Place kernels in a paper bag and fold closed.
2. Microwave for 1.5-2 minutes until mostly popped.
3. Mix together ingredients for flavouring.
4. Place popcorn into a plastic zip-lock bag, add seasonings and shake.
Tagged: